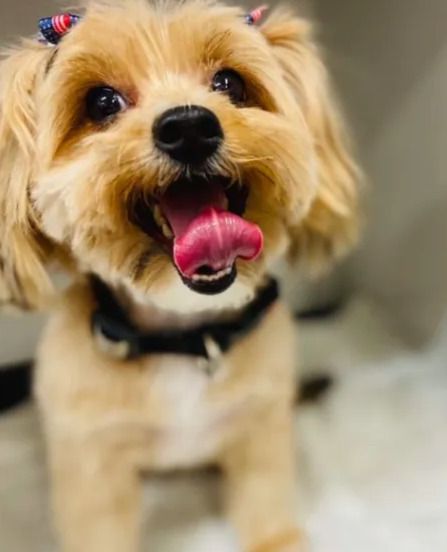 Choose the Best Grooming Package for You
We provide grooming packages to suit your specific requirements and budget. Don't know which one to pick? Allow our experts to offer the ideal package for your specific pet. We can also tailor a plan specifically for you.
Extra Small Breeds: $34-38
Small Breeds: $40-44
Medium Breeds: $46-50
Large Breeds: $52-58
Extra Large Breeds:$60-70
Rear Trim:  $10-12
Trimming Feet:  $10-20
Face Trim/Clean:   $10-20
Teeth Brushing:  $10-15
Deshedding:  $10-20
Extra Dematting:  $10-50
Glands:  $10-12
Ears Cleaned:  $8-10
Tick/Flea Shampoo:  $10-15
Tick Removal (request quote)
Toenail Trim:  $12
Toenail File:  $12-18
Ears Plucked:  $8-10
Paw Pads (shaved):  $5-10
Sanitary Trim:  $10-15
Small
$50 - $70
American Eskimo
Basenji
Beagle
Bichon
Boston Terrier
Cairn Terrier
Chinese Crested
Chihuahua
Cock-a-poo
Corgi
Coton
Dachshund
French Bulldog
Havanese
Jack Russell
Lhasa Apso
Maltese
Min Pin
Malti-poo
Papillon
Pekingese
Pomeranian
Pug
Poodle
Schnoodle
Schnauzer
Scottish Terrier
Shih Tzu
West Highland
Yorkie/Brussels
Medium
$64 - $78
Basset Hound
Bedlington Terrier
Cavalier
English Bulldog
Keeshond
Mini Golden
Doodle
Shar Pei
Sheltie
Shiba Inu
Wirehair Fox Terrier
Welsh Terrier 
Large -XL
$80-$120
Airedale
Australian Cattle Dog
Australian Shepherd
Brittany Spaniel
Border Collie
Boxer
Cocker Spaniel
Collie
Doberman
German Shepherd
Giant Schnauzer
Golden Doodle
Golden Retriever
Labradoodle
Lab
Old English
Pit Bull
Poodle (Standard)
Port. Waterdog
Rottweiler
Sheepdog
Siberian Husky
Springer Spaniel
Wheaton Terrier
Weimaraner
Akita/Malamute
Chow
Great Pyrenees
Saint Bernard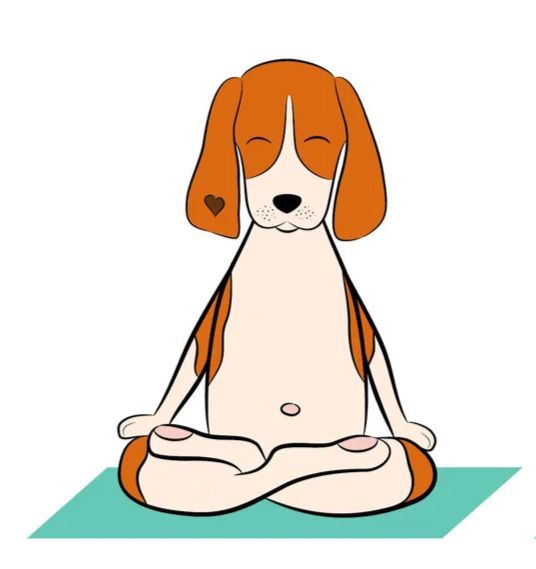 Mobility Mud
Inflammation, the body's natural response to injured tissue, is the most common cause of muscle aches and pains. Mobility Mud is an all-natural canine skin and coat cleaner with peppermint and menthol for cold treatment to relieve minor aches, halt itching, and improve circulation.

Soothing Mud
Created to support healthy skin in dogs while addressing issues such as allergies, sensitive skin, inflamed skin, itching, blemishes, soreness, bacteria, and hot spots.

Shed Safely Mud
A deep conditioning treatment that will moisturize your dog's coat and assist reduce and prevent excessive shedding Double coats are a breeze with this!

Fortifying Mud
This hydrates the skin, calms itchy, irritated skin, and supports healthy cell regeneration. Fortifying the skin to provide natural flea, parasite, and yeast relief by nourishing. It's also a good choice for skin health because it contains anti-bacterial and anti-fungal components.
Spa Treatment Prices
Small: $15-23
Medium: $24-30
Large: $35-45
Services
Nail Trim: $14
Brush Out: $35
Bath: $65-85
Full Groom: $100-130 
Do you have a question? Do you want to learn more about our products and services?
We'd be delighted to hear from you. Use the form below to send us a message.